During the last few weeks I have taught the firsts photography workshops. One from Barcelona, in El Visor-Espai Fotogràfic and the other one in Lloret de Mar, with the new born MontPhoto School.
Both workshops have been a great experience for me because it means that my academic training as a mountain guide and photographer begins to have some meaning, mixing photographic techniques with guided tours. Above all you realize about it when you see that people enjoys and learn, while having a great time.
This post is to thank all participants for sharing their first steps in night photography with me. I can not complain because I got two groups with very special participants, happy, fun and nature, photography and night lovers. I hace to say that they where two groups quite small (but as we say, better quality than quantity!) Together we have shared the unique experience of seeing the lights of Venus and Jupiter as the last light of the sun disappears. We could say goodbye to Orion and welcome the Scorpion. Two small groups with whom we have felt the movement of the Earth under our feet and with whom we've looked to the stars with a new look.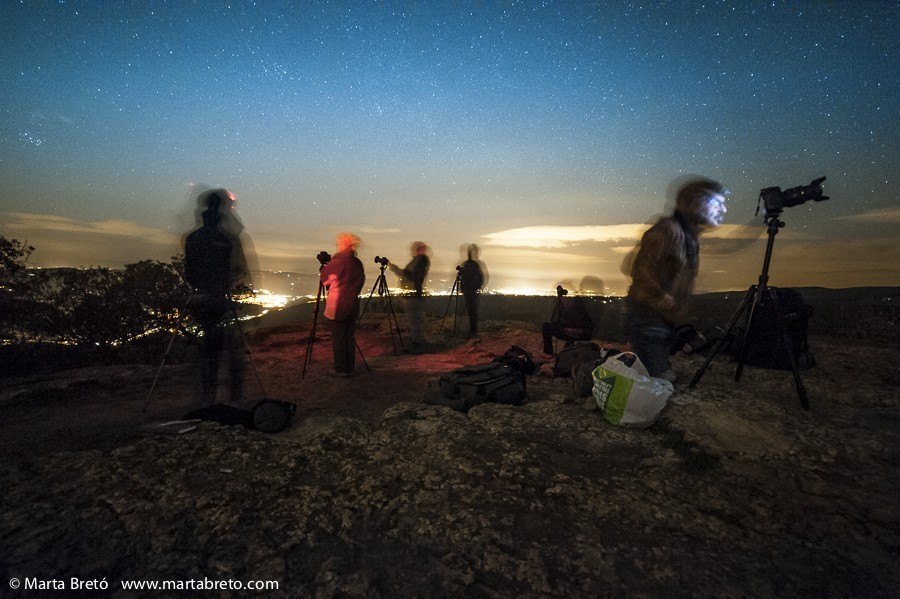 Antoni, Jaume, Silvestre, David, Pau, Santi, Elisabeth, Ana Isabel and Carmes! You are fantastic students!
This rewarding experience both motivates me to think of new ideas and locations for future workshops. I hope that soon we can make them public and enjoy them together! Stay tuned!
If you want to know more about these workshops, go to the following link. New dates and workshops will be announced during the next two weeks.
---
You might also like