Memories from a dead forest
This summer the smoke was all over the hills. The heat was stifling, oxygen was scarce and the birds flew away from the place. Soon we heard the bad news of a major fire.
I use to photograph in this area so for me it was not hard to imagine the disaster. The landscape I enjoyed photographing so much, was reduced to ashes. That July, more than 1200 hectares of forest burned.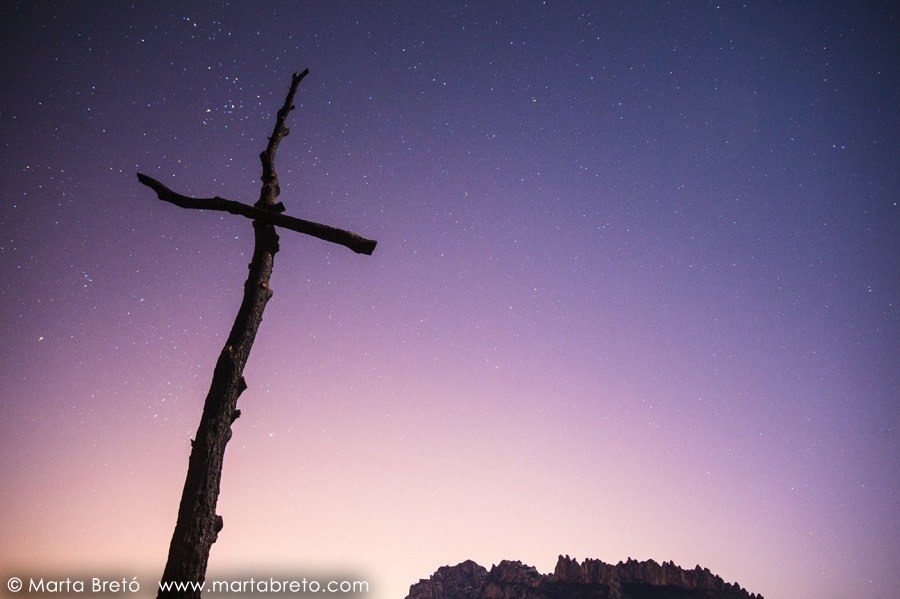 One of the volunteer firefighters who helped to stop the fire, Marc Sellarès, subsequently decided to create a forest of crosses, using the remains of charred trees which were still standing and some of the branches collected from the floor. His intention, according to some information pages, was to create a ritual of mourning, while giving importance to the landscape that was burned. An ephemeral work to last until nature permits and comprising a total of 200 crosses.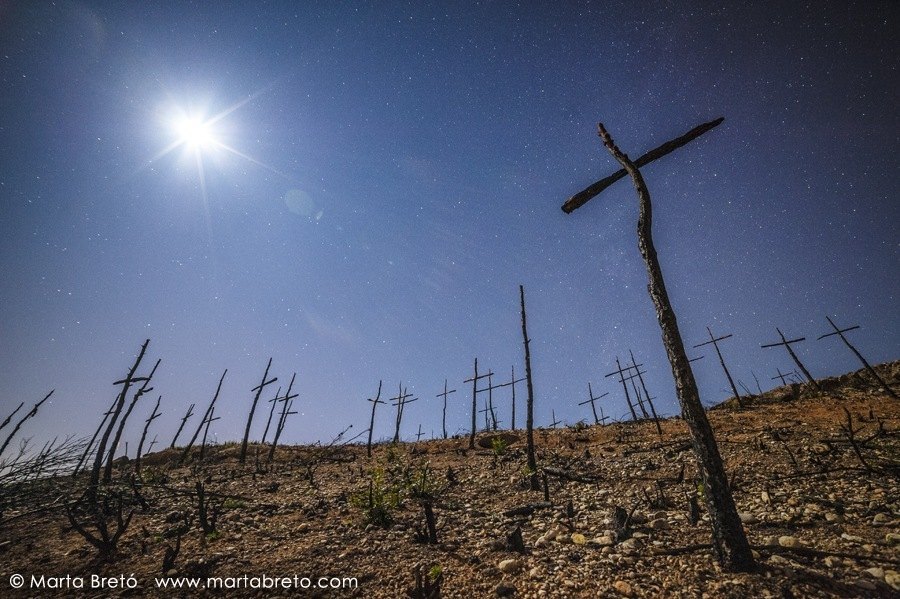 It took me a while to visit the area again but recently I went there with another photographer, Carles Domenech, in order to perform a series of night shots. Although our styles are very different, the appreciation of the night as we share landscape perfectly fits. I can only say that although we enjoyed the moment, the landscape is bleak and even with the bright light of the moon, it was difficult to find the end of the disaster.
---
You might also like