This week I bring you a summer entry. And that's not easy, because those who know me know that I usually prefer the mountain. Perhaps it is for this reason that during my visit to Cramond Island, Scotland, I couldn't stop catching every detail in its beaches.
For those who do not know Cramond Island, it is a piece of land of about 500 meters long, located on the shore of the Firth of Forth, on the east coast of Scotland. The tidal island is accessible on foot for a few hours a day, while the tide is low. When high tide, you can get caught in it. Indeed a nice poster warns of the large number of people to be rescued per year by not paying attention to this simple fact.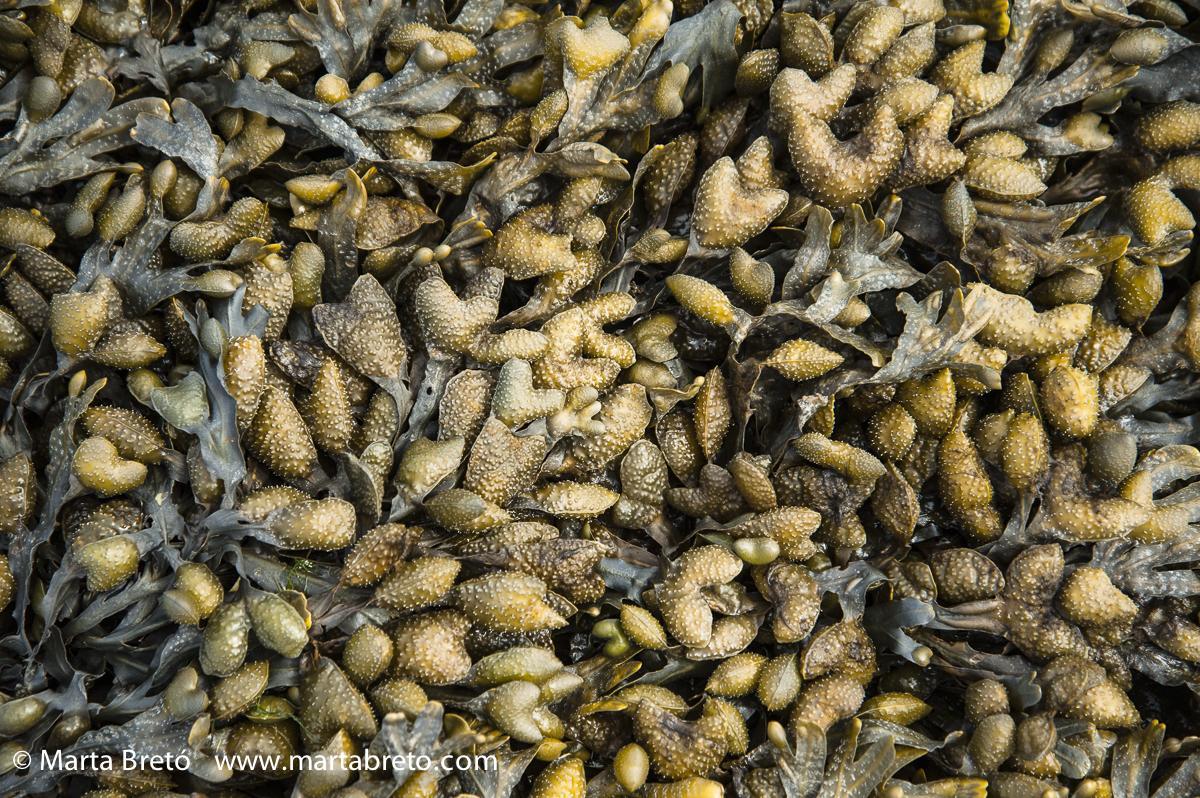 The strange thing for me were the surprises uncovering by low tide; empty crab shells, algae, snails, barnacles, jellyfish stranded on the sand and different kind of textures. I also was very shocked about how the human footprint reached so unexpected places; beer cans and various plastic protruded everywhere. But don't think that people threw them there, surely they came following the water flow, but it really was very unpleasant and I'll write a post about it some day.
---