About 15 meters from the beach on the east coast of Vastnes peninsula (Iceland), this curious basaltic rock shaped like a drinking water rhinoceros (or cow, or dinosaur rock, or many things that people use to say they see), is in reality and according to Icelandic folklore, a troll who was turned to stone when the first rays of the sun surprised him while he was trying to destroy a religious building.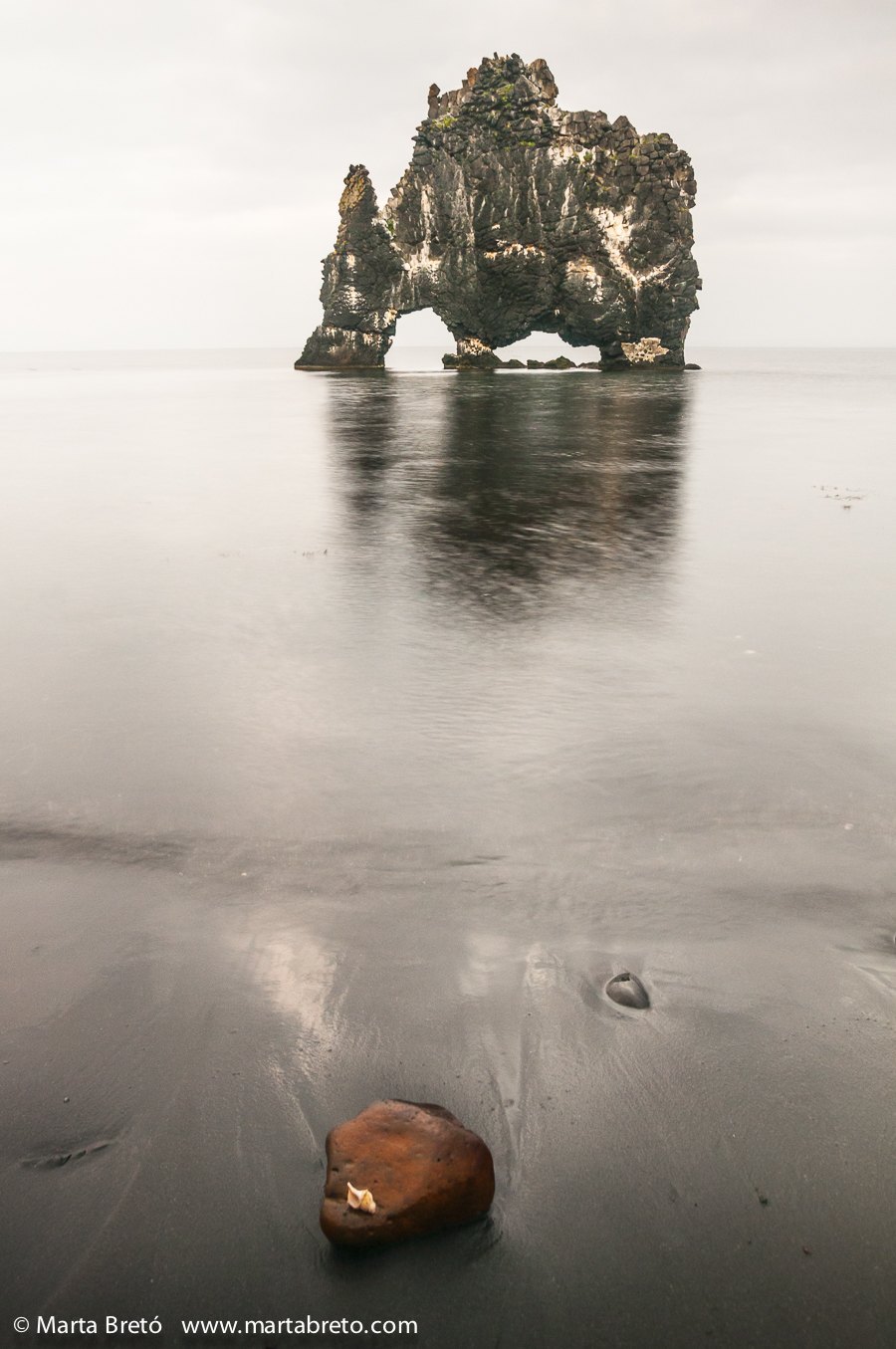 It's amazing the contrast between day and night, for at sunset, when low tide, the landscape reveals a field of algae by which one can walk and approach the impressive 15 meters highrock known as Hvíserkur (white shirt in Icelandic), which reveals the white color of guano from cormorants, gulls and fulmars in it alight.
As if that were not enough, this peninsula is also known as "the land of the seals" due to the high number of specimens collected in the coast. We could see some of them while walking around the area and if you are respectful and you don't invade their territory, they are very curious animals that end up closer to inquire.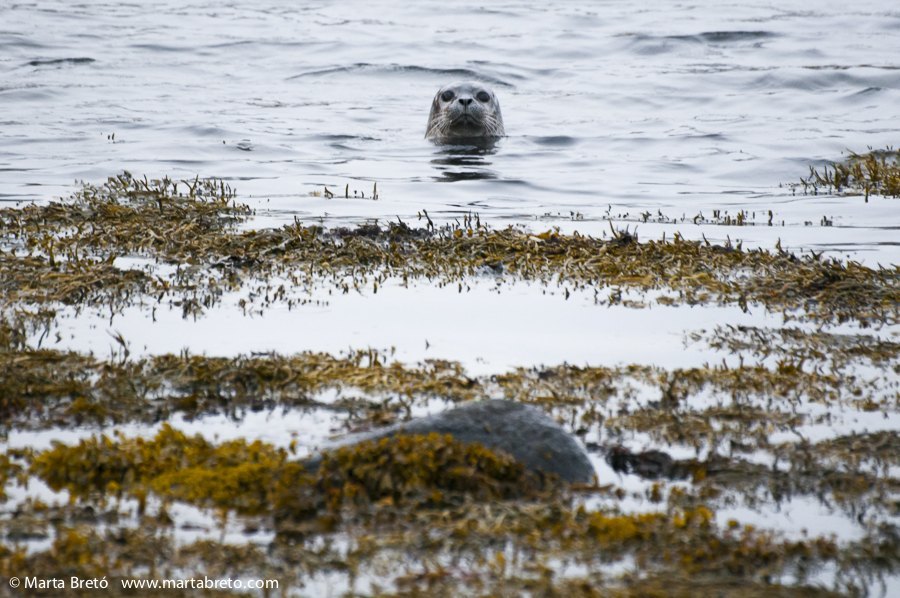 Definitely a magical place, in my humble opinion the most beautiful in the North of Iceland along with Godafoss and Myvatn region. In our case, Hvíserkur won many points when at night we got visited by the Northern Lights and they drew a sinuous curve on our cow-rhino-troll.
If you want to reach Vatnsnes peninsula, you will find it in the north of the island, halfway between the West Fjords and Akureyri, entering the nº72 road if coming from the west, or whether it comes from the east taking nº716 or the nº717 (all options linked with nº711, giving full turn on the peninsula).
---
You might also like