Temperatures drop, snow falls and water freezes. Television goes crazy, the alerts soar …
A wave of apocalyptic cold !!!! Gentlemen, this, in old times this was called winter. Welcome and enjoy it because the way we treat the planet we do not know how many more we will see.
Today I look through my windowe and see how the sun warms. I think of those landscapes that I have walked during the past week and how as I crossed the forest I was unable to see any color. It was maddening, sometimes I could not tell if the landscape was this way or if suddenly I had lost the ability to perceive the color. But then I saw it. A weak branch stood. From it the last leaves of autumn were hunging. They stood their composure and anchored in my eyes reflecting their fire color in the middle of a feast of white snow and mist.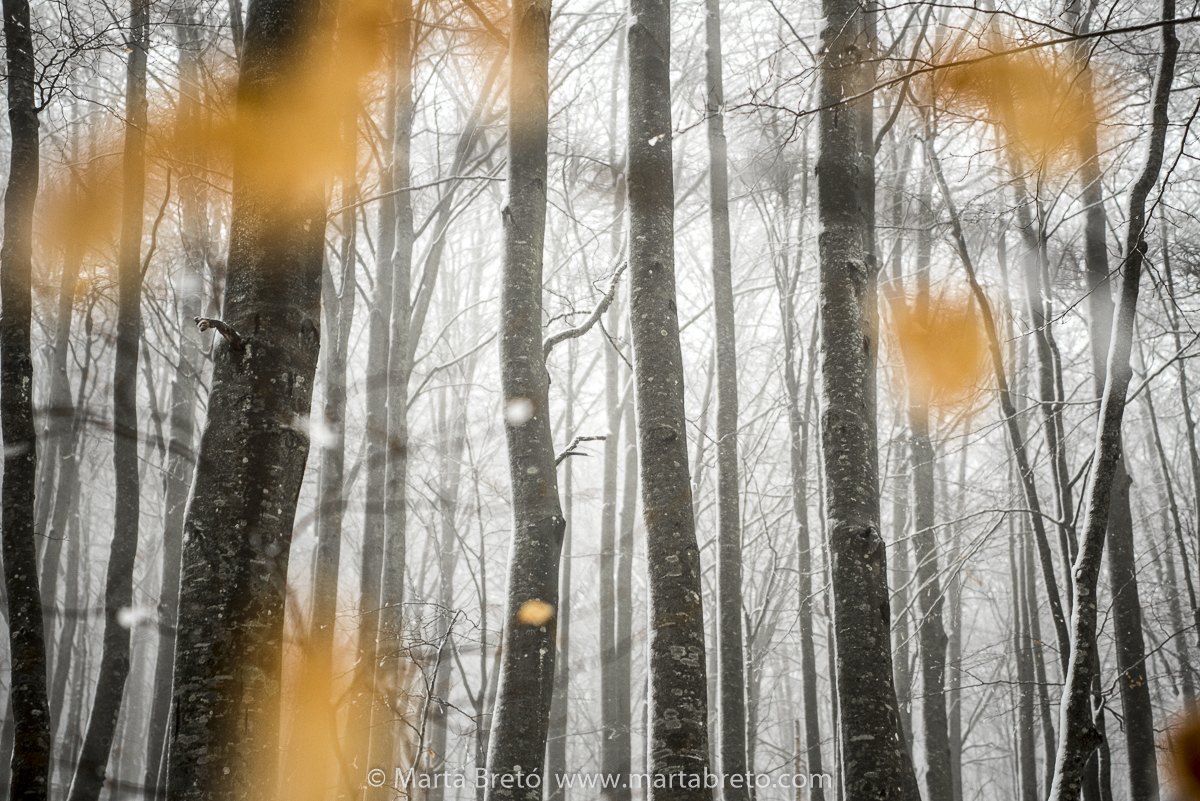 But that paradise was not suitable for everyone. The people, locked up at home with their heating, warming up their homes and the atmosphere, suffering the rise of light prices, faithful to the media exaggerations and blind to the gift of nature. They were not able to understand the treasures that mountains kept. Only a few ventured to enjoy that unique and privileged moment, full of solitude and beauty.
There was no cold, only white.
---
You might also like