Zodiacal Light Expedition
This week I have been in a nocturnal expedition searching for the zodiacal light.
This phenomenon is caused by weak light scattering of sunlight by interstellar dust particles and is responsible for 60% of natural light on moonless nights. Zodiacal light covers the entire sky, although its only seen at a specific point after dusk in spring and before sunrise in autumn.
Seeing it is an adventure in itself, since it is necessary to move away from cities and towns that litter the sky with light pollution, disabling its observation.  It is also necessary to be lucky with the weather. That's why in order to photograph this phenomenon, I decided to spend a whole week and moving to areas as Montsec d'Ares, Montsec d'Estall and Sierra de Guara, known for the clarity of its skies.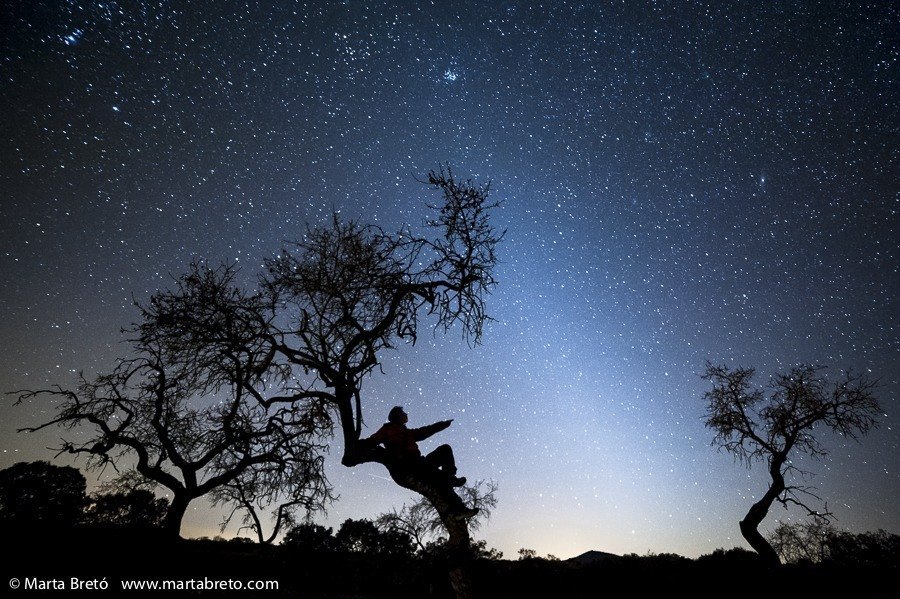 In the picture you can see a self-portrait with the zodiacal light, which appears among the hazels and indicated by my raised arm.
And you? Have you already seen the zodiacal light?
---
You might also like