Aurora borealis reminiscence
Lately I've been thinking about Iceland. I always have some of my thoughts in this incredible and special place. Reviewing the photos from my archive, I have found those from my first aurora borealis.
It was during my first trip to Iceland.
I decided to go in September. Not a good choice meteorologically speaking, but with the intention of having a slim chance of seeing the northern lights. This show is restricted to winter nights in northern latitudes, where during the summer the sun does not set but as of September, there is a considerable amount of night. See an aurora borealis is a lottery, but I had to try!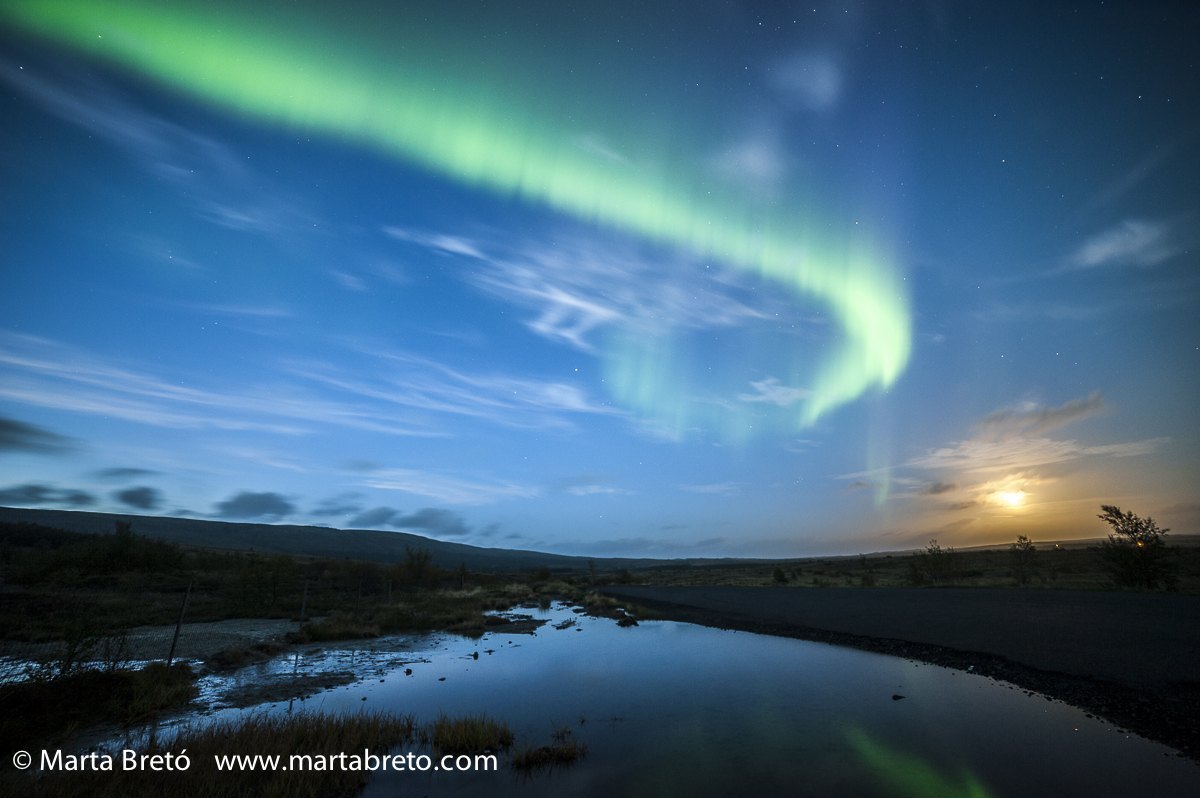 We had been for four days travelling. Four days of trekking, walking in the fog and rain, almost without seeing the sky when suddenly the sun came out. Rather, we would know that that would be the only sun we would see throughout the trip. That day we were hanging on the road. We had rented a car and its battery ran out. We finally fixed the problem with the help of other travellers, but too late to seize the day.
With the last lights of the day we get to Geysir, where the famous geyser that names all the geysers in the world, and his brother Stokkur are. After walkig through the area we went to our car-home and made dinner, but as the sky darkened, strange lights began to appear. There was still too much light in the sky to see what was happening, but somehow I knew what those lights were.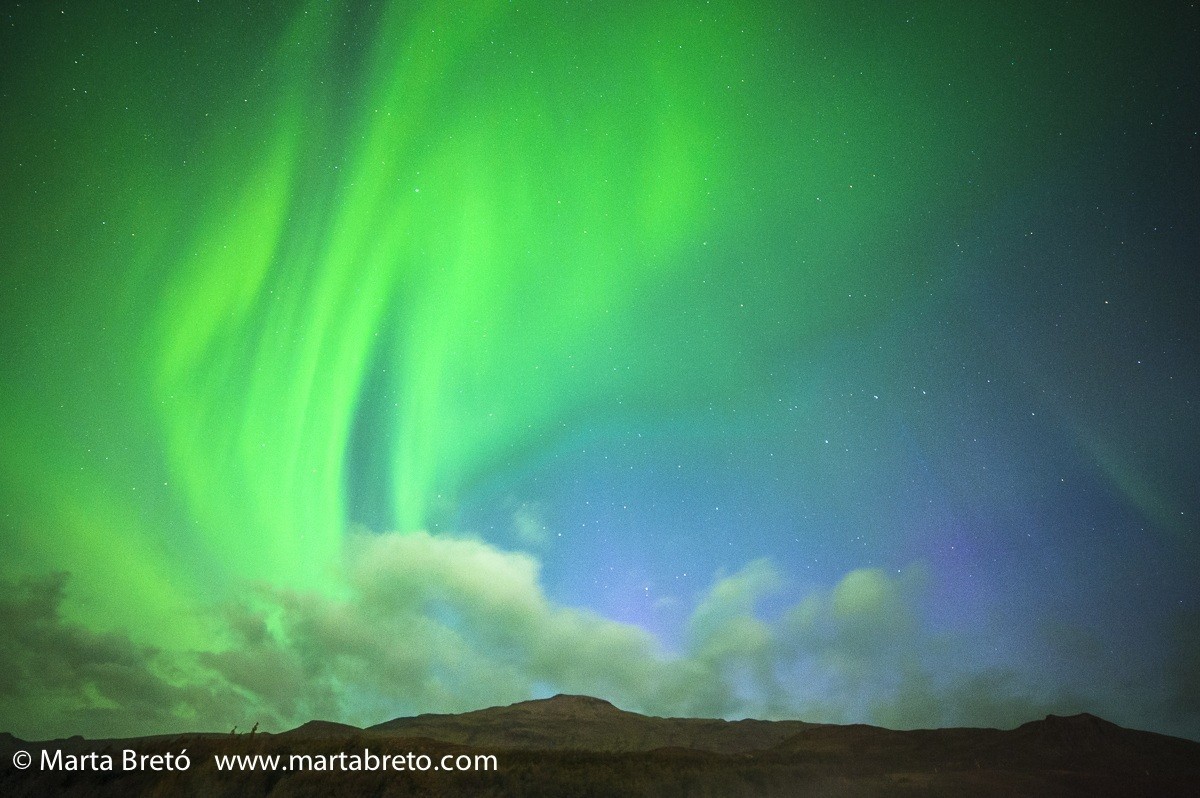 As the sky darkens, the show became more impressive. Auroras moved quickly, going from green to purple and dancing to the rhythm of Stokkur's eruptions. It was a light and color festival, occasionally interrupted by the spontaneous small geyser that spitted water at a temperature of 120 degrees, which lifted up to heaven, as if to soak the northern lights.
Gradually, auroras were positioned towards the peak, where they draw impossible shapes, until the whole sky turned green. Then the movement stopped, and the night got dyed in that color that gradually faded until it turned dark while peace and tranquility came back to the landscape.
All images in this post are from the same night. The night I saw the Aurora Borealis for the first time.
---
You might also like