Today I dedicate my post to last weekend's night landscape workshop participants. A group formed on one hand by some recently initiated to this discipline ( I appreciate they have chosen me to lead them in their first steps) and on the other hand, a small group of tireless repeaters which already began a couple editions ago, but wanted to come and practice in a new location.
The time change and the few daylight hours in winter allowed us to do a session with a different timing than usual. We met at the meeting point at 17h and we began a brief but intense walk to the chosen location.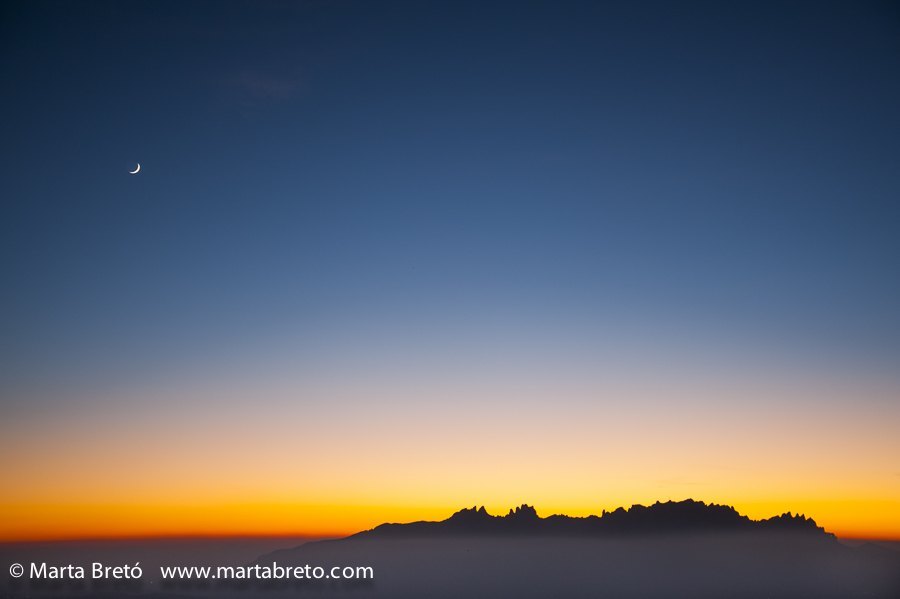 Weather was good, the sky was clear and the young crescent Moon presided the landscape, ready to lay out about Montserrat mountain with the last light of dusk. Gradually the first stars got presence (and some cloud tried to cover them at some moment of the night), and then everybody started to investigate the compositional possibilities of the place and started practicing everything that was learned during the theoretical session.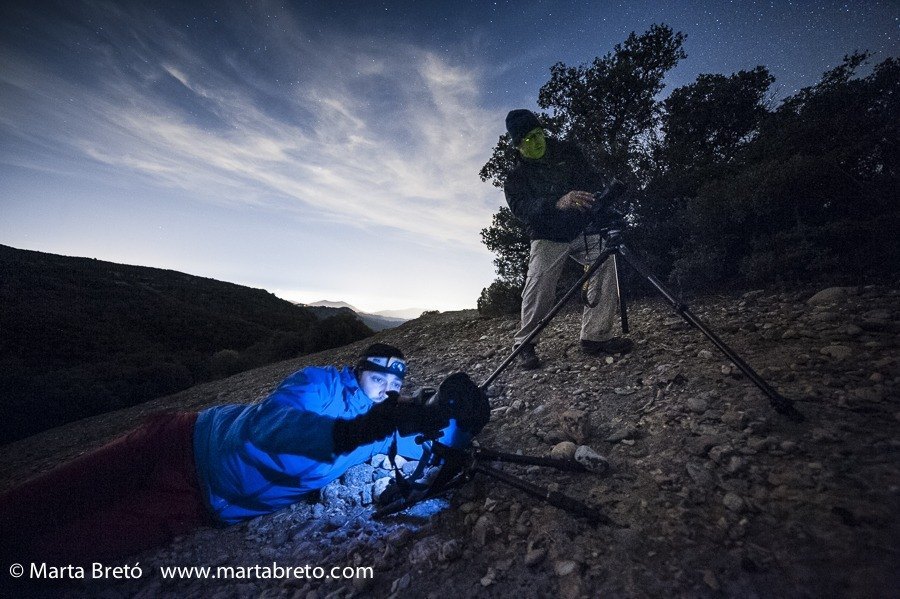 We played with parameters such as sensitivity, the exposure time, different types of lighting and color temperature, among others. But more important is that we had fun and we learned a basis on which to go forward.
It was a very complete session, with a good landscape, a sea of ​​clouds, shooting stars and the final appearance of Orion!
If you also want to learn how to photograph landscapes at night or you already know how to do it but you want to join us for a night walk, stay tuned for the upcoming workshop dates. Soon I'll publish 2016 calendar of activities, which you will be able to see on my website or at the following post of my blog
---
You might also like