Photographic trip to Iceland: chronic and photos
31 de July de 2016 In
Trips
Now that I it's been a while since my return from the photographic trip to Iceland  I decided to make a brief chronicle of lived adventures, landscapes and experiences we will never forget. It's been a very intense time, full of good lights, amazing places and as one of the travelers who were with me said, "fat sheep".
The warm temperatures and climate from July behaved very well with us, and very little rain we had helped to increase the sense of drama in the landscape photographs. But if something was a resounding success is that not only travelers enjoyed but also all photographic goals that had been proposed were achieved. In particular, we could photograph the promised fauna (puffins, whales and seals). I am very pleased about that because in nature and especially in wildlife, you can never guarantee 100% sighting.
The truth is that it seems incredible that it's possible to turn it around the country in such a short (but intense!) time. Anyway we did it and although in some cases it was impossible to follow the schedule that I had scheduled myself, it's always been in favor of the photographs to be obtained, using the best moments of light and even in the light of the midnight sun.
Countless waterfalls, steep cliffs, spontaneous geysers, huge lava fields, breathtaking glaciers, thousands of birds, stone trolls and of course, the path that led us through ever-changing landscape. A landscape that changed shape and color as we went along, from the black of the lava fields to the green grass and moss. From white, blue and gray in glacier areas to the red, yellow and ochers in more volcanic areas.
Besides enjoying the photographic aspect of the trip we didn't abandon the more adventurous and authentic country section: cruising between icebergs, discovering endless multicolored mountains, walking on the largest glacier in Europe, going into the Arctic Ocean in search of whales and even we descendeding towards the center of the Earth in the novels of Jules Verne style, entering the only visitable magma chamber in the world.
Soon I will publish information about the next photographic trip to Iceland, which this time is about to be in winter and with the intention of portraying the winter landscape and the magic of the aurora borealis. Whether you want to see the planning of this new journey or if want to see the detailed itinerary of the summer edition of next you can access australphoto website
In this post I have shared some photographs of the recently concluded edition. The protagonists, a magnificent group of photographers and travelers who joined this Icelandic adventure in "Bretó style". They were undoubtedly the best of the trip!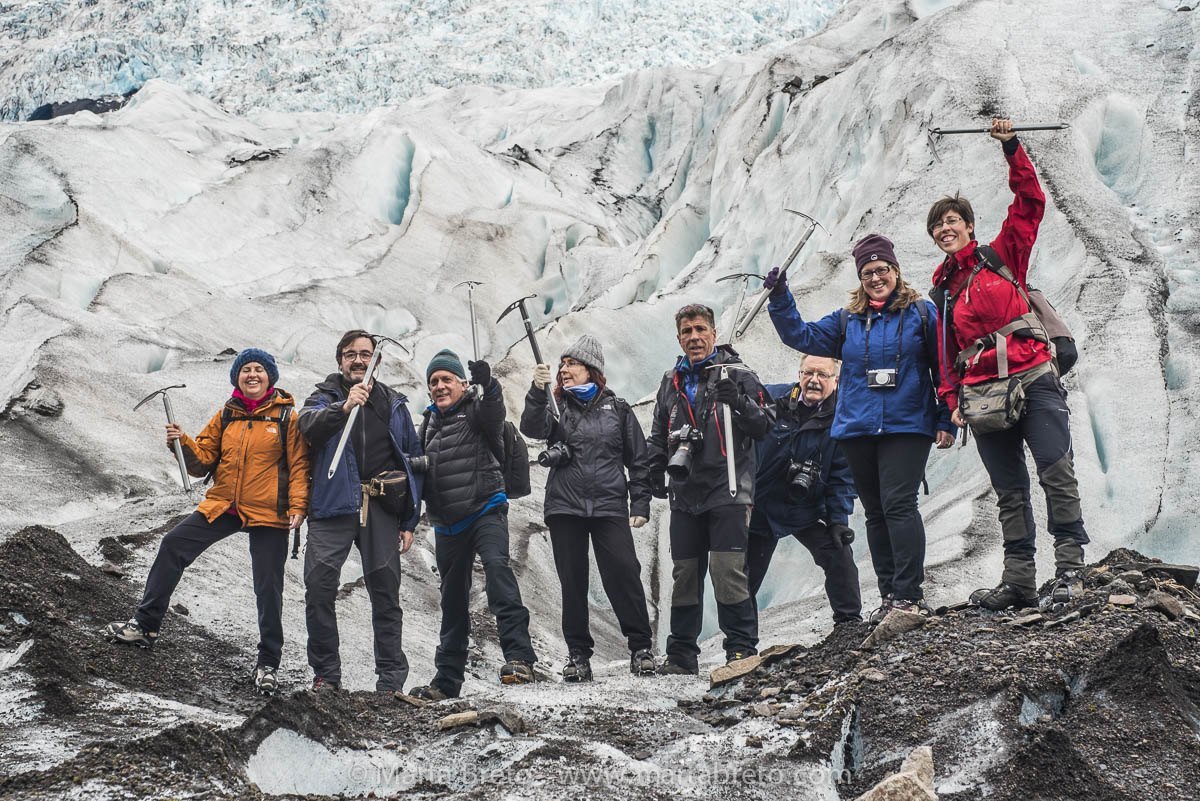 ---
You might also like