Water: The Landscape Sculptor
5 de March de 2015 In
Nature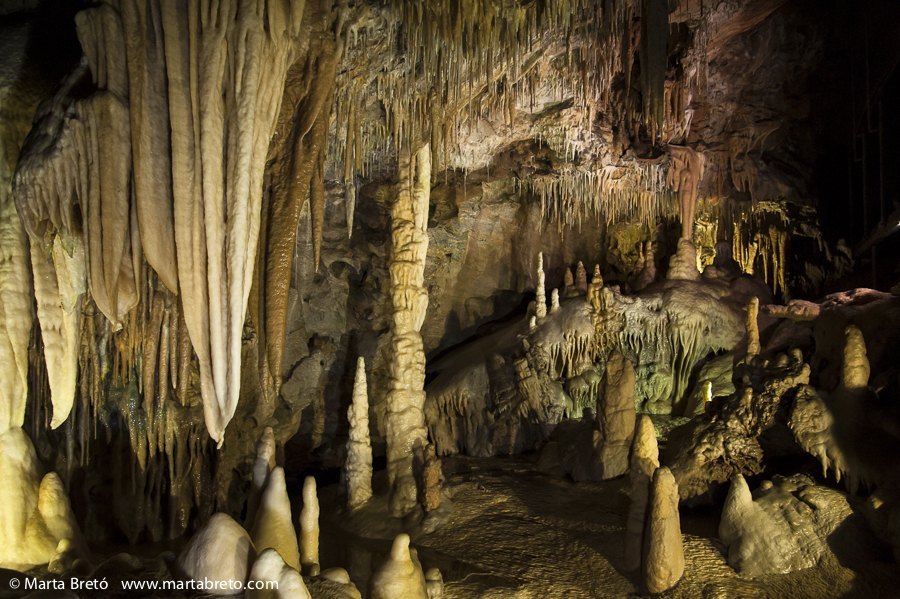 The power and the wrath of water are incredible. It could be said that water is, in addition to a necessary and natural gift, one of the artistic tools of nature. A gouge more of our sculptor environment.
A few days ago I visited two very special places in the Eastern Pyrenees that shows it: The Grandes Canalettes caves in Villefranche de Conflent and Les Orgues in Ille sur Tet.
The first place shows how as the years go by, majestic cathedrals of stone came out the drip of water through the different cavities and cracks that takes inside the mountain, from million of years ago. A stalactites, stalagmites and several rocky formations festival that appears step by step.
The second place, Les Orgues, which seems to be a very arid place. There, mountains have suffered the erosion of water and sudden violent grown ups from La Retxe river and Gil Pilon river, leaving a landscape that easily reminds about Cappadocia. This natural sculpture, the same way that Grandes Canalettes stalactites do, is an ephemeral work, because as times go by the actions of the water makes light changes on it. With each Rain, antique forms are erased and new ones are shaped.
The name of this place is due to the shapes that vertical and eroded walls take, also called "fairy chimneys", which are formed very slowly as the drops of rain water drip down their flanks taking the small grains of sand.
I made this post because I wanted to show these places I've recently visited and caught my attention, but water sculptor forces can be also seen in many other places, such as glaciers valleys, ponds and canyons, distant fjords or the near deltas, among others.
With the end of winter it is a good time to portray places where water is the protagonist, I invite you to enjoy this moment.
---
You might also like