There is nothing more discouraging than waking up in the middle of a mountain hike in the morning and see the mist has caught you, while a light rain accompanies the wind that hits your face and you think that you can not afford a day off, so your have to walk blindly, without seing any landscape views but which are under your feet.
However, these hard days are the most intensely to remember after all because they are those who create the story and the adventure. On my last trip through the Swedish Lapland we had several days of this style (which curiously ended being missed during the nice sunny days). On those moments that we walked inside of a cloud that did not want to leave us, we had also a difficult terrain of peat (mostly soil that seems dry but stepping in you can sink to unsuspected depths) and large areas of wet and slippery rock.
Walking in these conditions actually slows down the average speed and gets you only being able to see the ground you are treading. This makes you look out for unnoticed details. During the second and third day were had a huge stone "path". Stones and bones. Remains of the latest forms of life taht decided to cross these rocky landscapes.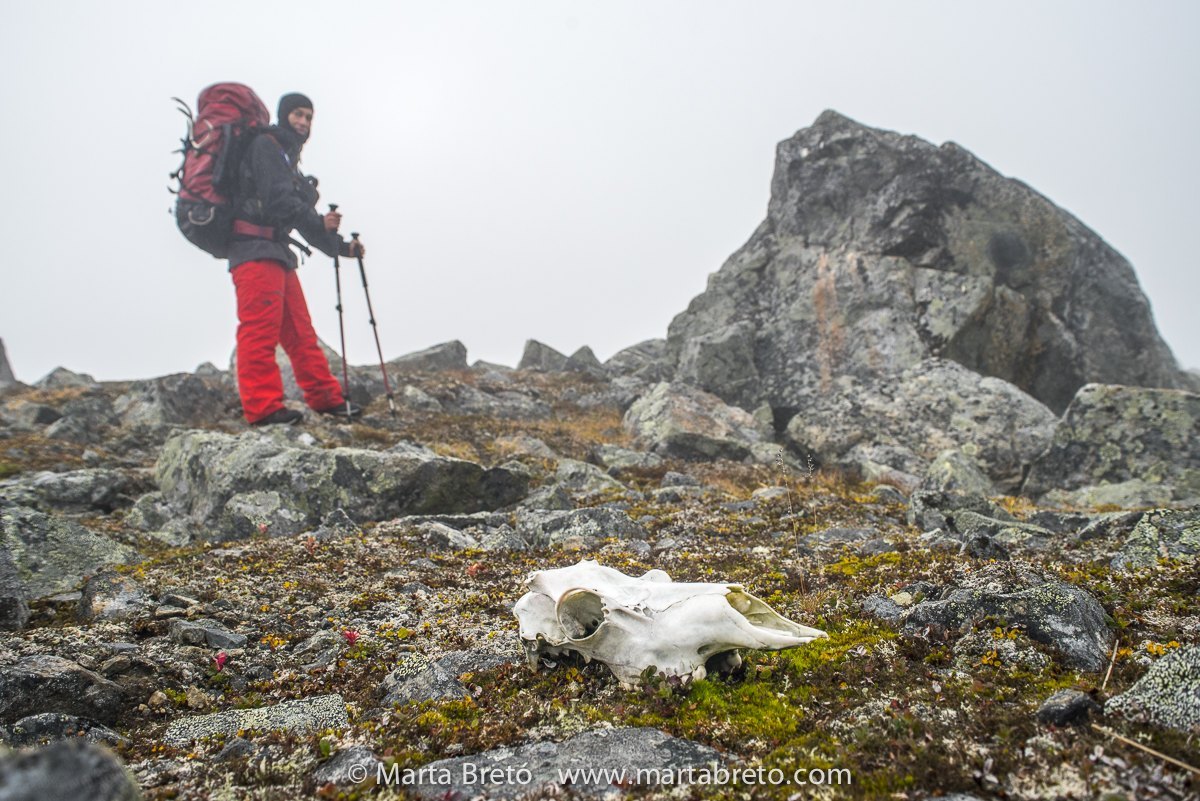 And don't you think the stones are boring. Quite the opposite! There was perhaps where it was the excitement of the moment, as they were inhabited by the colors and forms of lichens growing for hundreds of years. Yellow, white, orange, red and black. Quite a spectacle for the eyes that got lost in the white horizon but instead found their way under the feet advancing into the unknown.
---
You might also like