Dog years
30 de August de 2016 In
general
11 years is nothing, or at least that's the feeling from the perspective of human beings. At 11 years, we haven't finished growing up, our body keeps on changing, we have a boundless energy and an infinite curiosity.
They say dog ​​years must be multiplied by seven of ours. Although this statement is not entirely true, it is clear that time is not the same for them and us. With its 11 years just fulfilled my tireless friend starts to get tired for anything. Still curious and eager to move, but it does not do it the same way.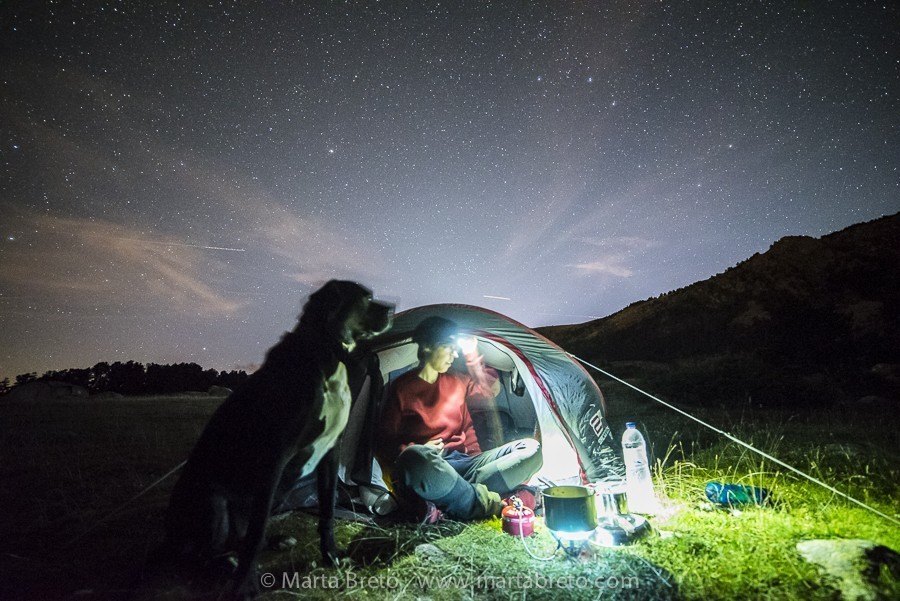 energy than me and showing that I cannot go so fast as him, but what he doesn't know is that I realize how he walks, how sometimes he no longer goes back and forth a thousand times while I do my rhythm, or how when I sped up or run a little he trottes instead of galloping.
A few days ago Phoenix turned 11. With its invading gray hair invading its feet and face, his increasingly weak muscles and his Leishmania, he climbed up the highest peak of Girona and one of the most important ones in Catalonia: the Puigpedrós (2,914 m.), demonstrating that he still it is here to stay.
I made some photographs of the area with him, although it is popular knowledge that Phoenix is a horrible model, because although he has moments of majestic poses, when he detects a camera he starts barking and getting nervous. After trying to photograph him under the Milky Way unsuccessfully, I opted for cows, while he was hiding behind me looking at them with his tail between his legs.
---