Winter Phototrekking Review
22 de March de 2016 In
general
What do 9 crazy photographers in the middle of a blizzard and shooting non-stop creative compositions on the snowy landscape? The answer, as you guessed, is a Phototrekking.
In 4, 5 and 6 March the first year Phototrekking was performed. It was the winter edition, which this time was planned in the Aran Valley. Eight were the brave ones who accompanied me through the endless snow with the aim to portray white winter wonderland. Monochromes and lonely landscapes led us to the heart of the valley, lost in the middle of nature and away from everything.
Some familiar faces (which are already like family) and some new faces who joined the club. Upon our arrival at Salardú the first flakes began to fall…  And what a flakes! Everything indicated that the winter that hadn't existed this year, had just caugh us between its arms.
We woke up in a new world, the landscape had transmuted and there was only white. We put on our snowshoes and started walking. We had a long and white road ahead. During our tour we could see how snow changes the landscape; not only in terms of light and color, but the emotions that we can transmit with our images. We also saw some traces of animals, and even in the distance, a small group of deer.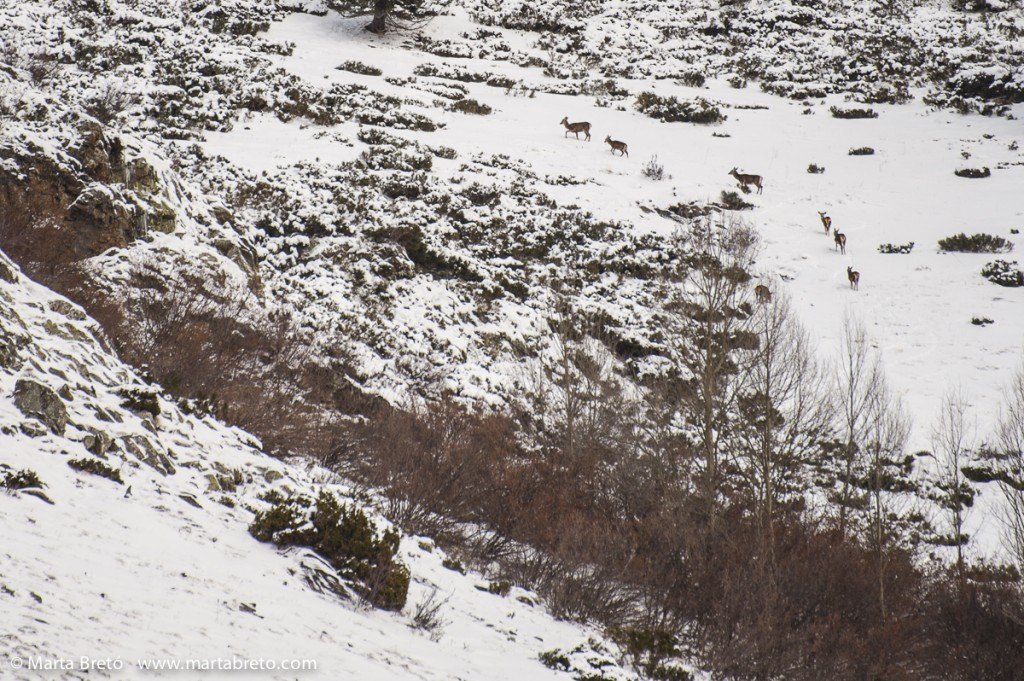 But not everything was cold, snow and loneliness. We also witnessed the winter life in Aran's Valley: dogsled, snowshoe hikers, mountain skiers, horses and even we saw a helicopter rescue  in a nearby mountain. Let's just say that there was no time for boredom.
The second night it didn't stop snowing, which made it impossible photograph of stars. Still, we went out experimenting with snow, long exposures and lanterns. Then we warmed up in the shelter with a good dinner.  We really seemed to be a group of teenagers excited for leaving home and seeing snow for the first time, enjoying as when we were kids in summertime. And that is the philosophy of a Phototrekking; having fun, discovering new locations and laughing a lot with some crazy photographers. An experience that gives a meaning to my job and avocation. I hope you (the participants of this edition) enjoyed it as much as me.
¡See you in Springtime Phototrekking!
---